ITFC – The International Table Football Confederation was founded on 2nd July 1993 in Tiszavasvári – Hungary by the following country representatives (Hungary, Yugoslavia, Romania, Israel, Ukraine, Australia, Sweden).
Between 1993-2002 the original name of the Federation was International Table Football Federation. On 26th February 2002 the federation official name got changed to International Sectorball Federation.
After multiple discussion, conversation and taking in consideration the future plans the federation name got changed again on 24th March 2021 to International Table Football Confederation (ITFC).
Currently the Federation has three official sports:
– Sectorball
– 12 Touch
– Chapas
Sectorball the Hungarian origin game played by several nations in the Carpathian basin since the XX century. It became an official sport in Hungary in 1989 but has had a sport tradition since 1960. It is part of the international federation from the beginnings.
12 touch is a Brazilian origin table football game. The games is played in Brazil since 1920. It became an official sport in Brazil in 1988 having sport tradition since 1962. It is part of the International Federation since 19th of May 2007.
Chapas the new discipline in the Federation. After a successful discussion with all stakeholders and management the ITFC Congress on 24th March 2021 officially announced the Chapas to be third game within the Confederation.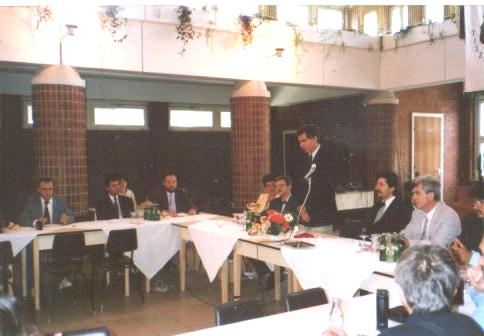 Vision:
– Be a well-known sport in the world and have a close connection with other Table Football Sport Federations
– Achieving GAIFS membership
Mission and Tasks:
– Promote and populate the Table Football games across the globe
– Maintain old traditional game (button football) – World cultural heritage
– Connecting people across the world – Motto: The fastest way to connect to another nation is through game and sport. If I play your game you will play my game.
– Helping and guiding local associations and federations – knowledge sessions, skills
– Promote the sport across the world in various ways (web page, video channels, wikipedia, social media, flyers, presentations)
– Controlling equipment design (table, players, balls) ensure approved equipment is available globally
– Create and control rules
– Create standards
– Control International Tournaments such as World Championship, World Cup, European Championship, South America Championship, Other tournaments. The right to organize an international competition is issued by the management of the Federation.
– Ensure fair play
– Ensure player base and ranking system
– Issuance of an international competition permit
– To care of people with disabilities in order to promote their equal opportunities, many of whom, due to the nature of the sport, can become athletes on an equal footing with their healthy peers.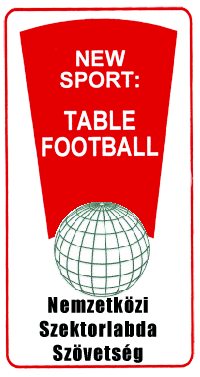 Organizational structure:
– Congress
– Executive Committee
– Supervisory Board
– Commissions
– Officials
Board of Directors:
– President : Imre Horváth (Hungary) since 1993 till date
– Vice presidents:
• István Mártonfi – Sectorball
• Marcelo Lages – 12 Touch
• Marcelo Coutinho – Chapas
– Executive Committee:
• Viktor Lukács
• Lehel Valics
• Jorge Farah
• Halley Tanaka
• Carlos Galcia Dalmau
– Supervisory Board – Manager and members
Federation membership:
Members of the Association
a / regular members
b / temporary members
c / honorary members
• Honorary President
• Honorary member
Entry and exit to the Federation is voluntary.
Only one organization from each country can be a member of the Federation, whether or not apply for membership as a regular or temporary member.
Regular or temporary membership admission arises by elections. Membership cancellation can happen by multiple ways.
Only national associations/federations can be regular members of the Confederation.
A temporary member of the Confederation may be the social organization that was the first in its country to organize or cultivate Sectorball/12 Touch/Chapas and there is no national association/federation in Sectorball/12Touch/Chapas sports.
A temporary membership shall automatically be cancelled if a national federation is formed in his country and, upon application, is admitted to the Federation.
The termination of the membership of a temporary member and the admission of his national association shall take place at the same time, on the basis of the same decision.
International Championships:
The First European Championship (Sectorball) was held in 1994 at Budapest Hungary. 11 nations was participating on the tournaments which was inaugurated by the Hungarian sport Ministry.
The First World Championship (Sectorball) was held in 1996 Budapest – Hungary.
The First 12 Touch World Championship was held in Budapest 2009.

European Championship dates: 1994, 1998, 2002, 2006, 2008, 2010, 2014, 2017,2021. Next EC will be announced in 2023.
World Championship dates: 1996, 2000, 2004, 2007, 2009, 2012, 2015, 2018, 2022. Next WC will be announced in 2023.
South America championship dates: 2015, 2017, 2019. Next SA will be in Valparaiso – Chile in 2024.