Hungary won the 8th Sectorball Team World Championship title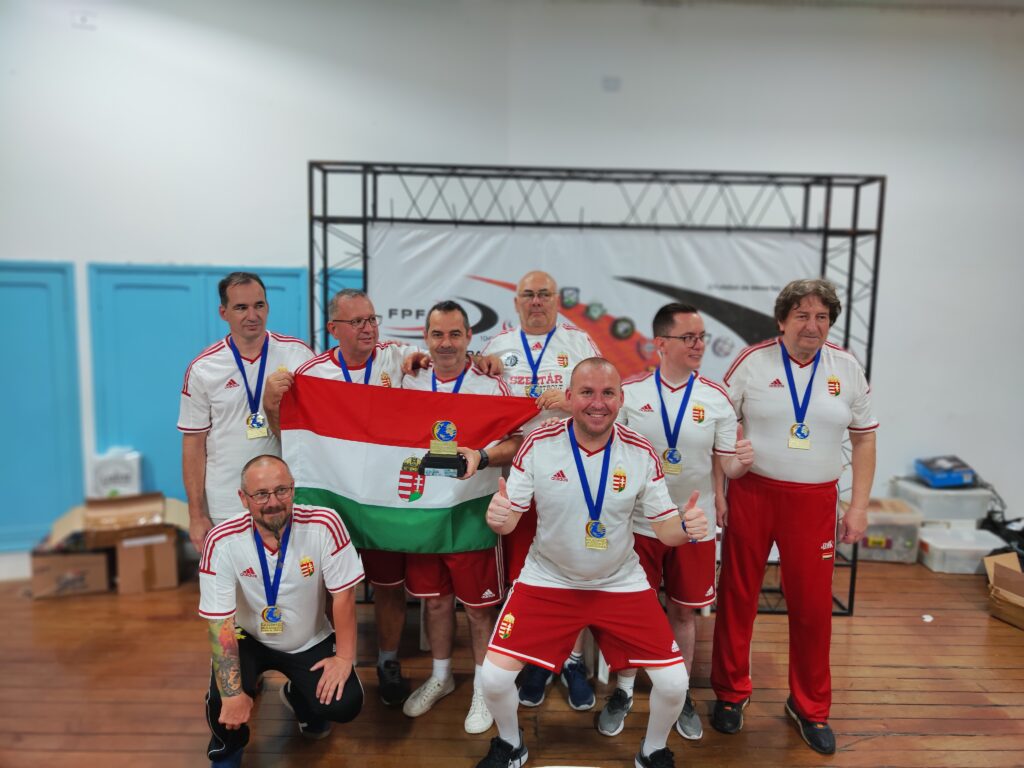 Hungary won the 8th Sectorball World Championship title. In the Final 4 they won agains Brazil, Romania and Portugal as well. Hungary has the stongest championship and best players in the world. Their best player Viktor Lukács (WC 2018,2022, runner up 2015) had only 1 draw during the whole competion. Romania with István Mártonfi in the team (WC 2004, runner up 2012, 2022) shot the team in to the final where Hungary was much better and they won the title.
World Champion Team members: Gábor Kondor, Viktor Lukács, Imre Horváth, Gábor farkas jr., János Koczor, Levente Kiss, Péter Matkó and Nándor Kovács.
Second place – Romania: István Mártonfi, istván Marschal, Lehel Valics, István Incze.
Third place – Brazil: Marcelo Coutinho, Weber Gomes, Abel Cepa, Paulo Costa.