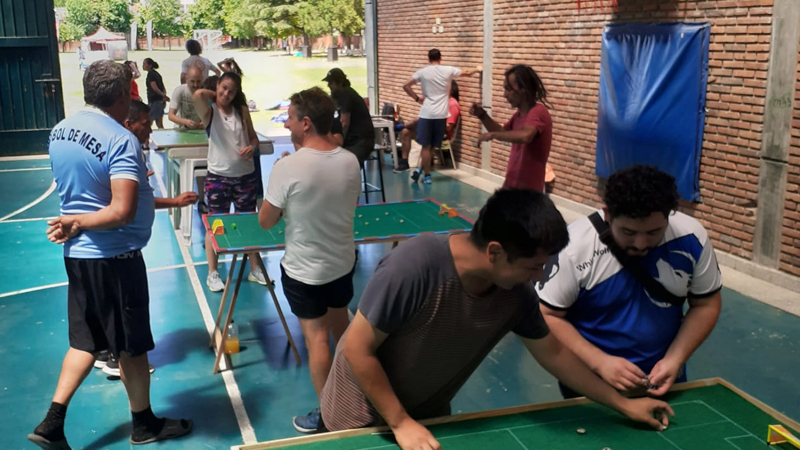 After the Argentinian national table games meeting which happened in October 2021, Chapas was invited again in an another important event within Argentina!
At Instituto La Salle, located at 2599 Hipolito Yrigoyen at Florida, a central district of Buenos
Aires, Argentina, the National Meeting of Alternative Sports organized by CODASPORT
(Alternative Sports Commission of Argentina) was held on December 11 and 12 . At the
invitation of its greatest exponent, Mr. Ricardo Acuña, we were there presenting and
spreading our beloved CHAPAS INTERNATIONAL modality.
As I mentioned on other occasions, in addition to our modality being federated to the ITFC
(International Table Football Confederation), it is also recognized in Argentina as an alternative
sport.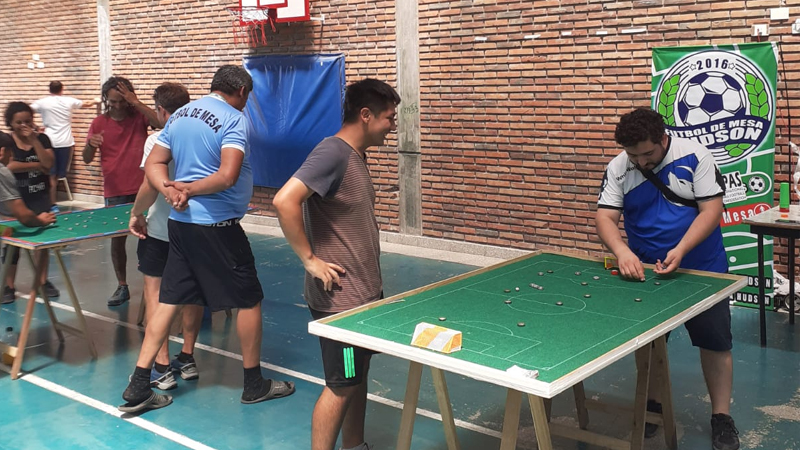 That's why we attended this event and spent a beautiful day of table football in the CHAPAS
INTERNATIONAL modality, when throughout the day many people visited our stand, where
they were all taught to play, and it was great our joy to see how they had fun getting to know
our modality.
It was also interesting to see that many of these people already knew how to play our rules,
which makes us very happy. We distribute many information leaflets with all of our social
networks to contact us. Let's get more friends!
On behalf of the Argentine Table Football League, and its president Claudio Murcilli, and the
ITFC, I would like to thank Ricardo Acuña, President of CODASPORT, who congratulated us very
much on what we are achieving with the modality. Thank you Ricardo, for your unconditional
support to CHAPAS INTERNACIONAL!
Marcelo Rossi
South America Technical Director of INTERNATIONAL CHAPAS