Barcelona Futbol Botons Championship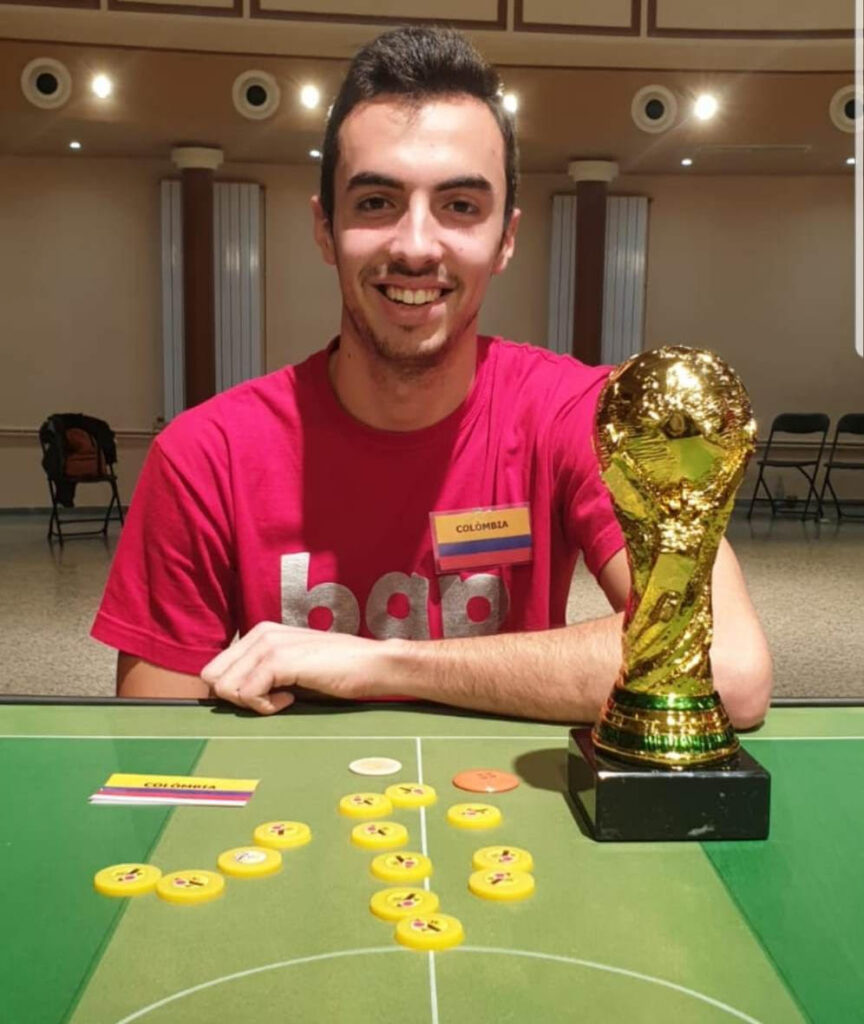 On 3rd of December 2022 the FFBC organized the "Mundial 2022 Futbol Botons" at the Foment Hortenc, a cultural center founded in 1917. This is the headquarters of the recently joined association that joined the "Federació de Futbol Botons de Catalunya". The federation has already 8 associations.
The event was presented by the vice mayor of Barcelona Joan Collboni, and he is working to make the button football as a recognized sport in 2023.
40 senior teams divided into 8 team groups participated in the championship, each player was able to choose a selection prioritizing the choice according to our current ranking, 14 junior teams also participated.
Adrià Vila became champion and he played with the Colombian team.
The event had great coverage in the media. A local television channel 8TV (Barcelona), a Catalan television channel (TV3), and two Spanish television channels (Antena 3 and La Sexta), all these television channels broadcast reports on the news in prime time.