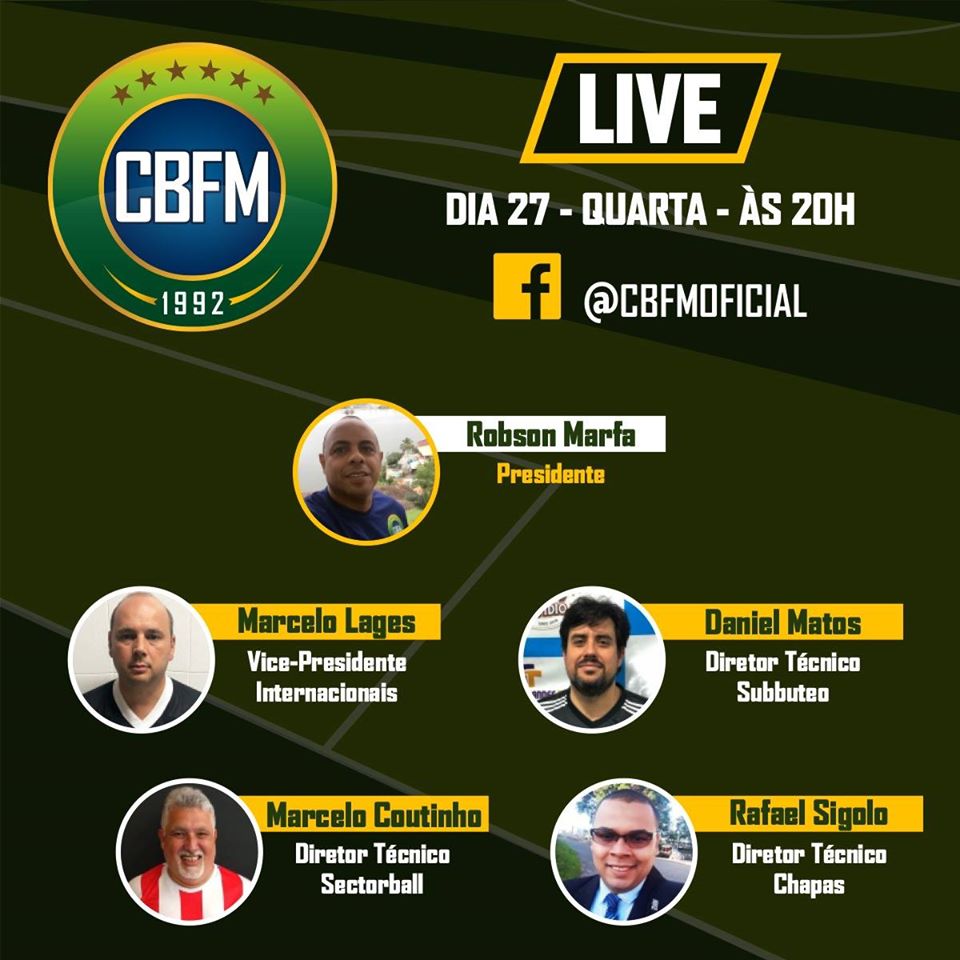 On 23.05.2020 will be held the next live broadcast by the Brazilian Table Football Confederation. This time the topic is the International games and rules. Key speakers will be:
Robson Marfa – CBFM president
Marcelo lages – ISBF Vice President
Daniel Mantos – Technical Director Subbuteo
Marcelo Coutinho – Technical Director Sectorball
Rafael Singtechnical Director Chapas
The event will start at 20.00 (GMT-3). It will be a general discussion about the international modalities, their history, where to play and practice, where to buy equipment's, discussions about rules, criteria for admission to the South America Confederation, etc. You can watch the live event at the following channel: www.facebook.com/cbfmoficial.