Debrecen prepares for a record-breaking feat.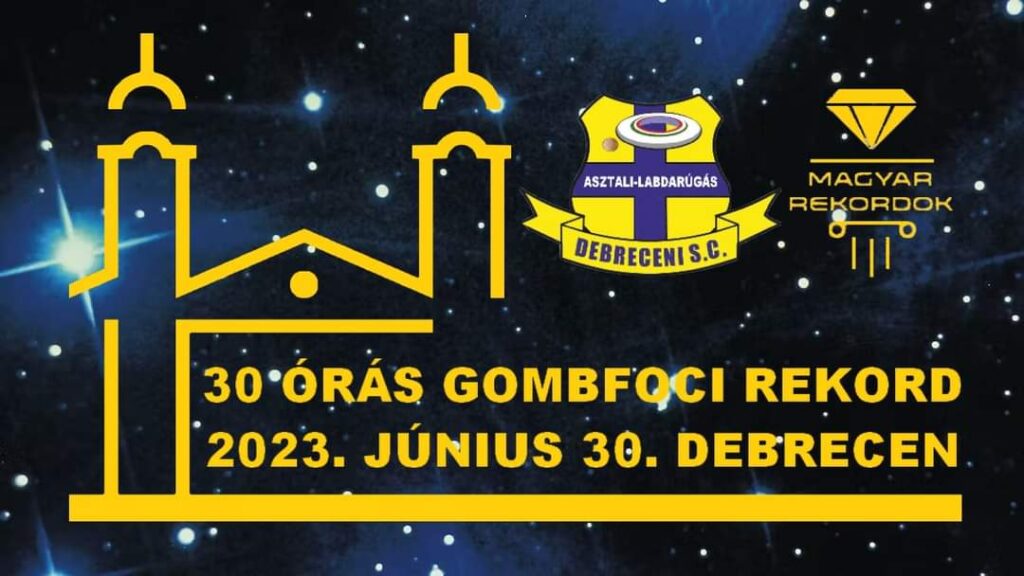 From Friday noon, all table football enthusiasts will have their eyes on Debrecen as they embark on a new record attempt. They are aiming to play table football for a whopping 30 hours. Yes, you read it right, 30 hours! Amazing!
The previous record was achieved in Tiszavasvári -Hungary when they played for 2×13 hours back in the 90s. The guys from DSC ALE Debrecent (Kovács Nándor, Péter Matkó, Levente Kiss, Matkó Dóra, László Puskás) want to surpass this record. They will primarily play 12-touch matches, but sectorball, chapas, and the Hungarian 3-touch retro button football will also make appearances. We wish them the best of luck on behalf of the International Table Football Confederation!