Stickbreakers Cup – Internation 12 Touch Championship in Romania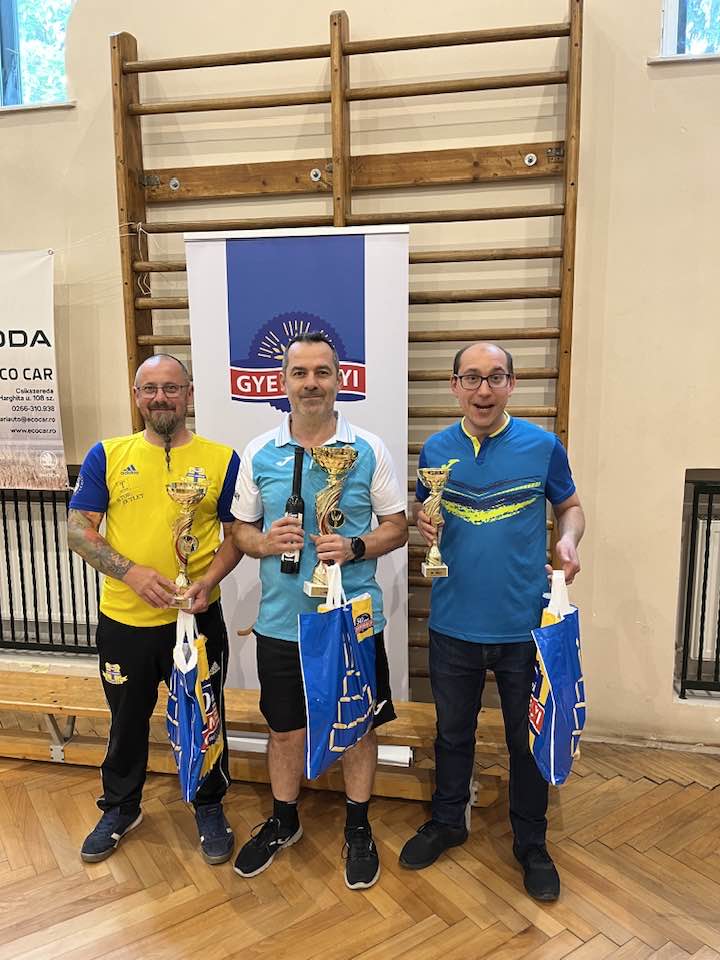 After the international sectorball tournament on Saturday, it was time for 12 Touch cup in Csíkszereda on Sunday.
Besides competitors from Debrecen and Budapest, players from Tirgu Mures, Csíkfalva, and Miercurea Ciuc also took to the tables.
As several top players were absent, many hoped for better performances and the accompanying points. The tournament served as a qualifying stage for next year's European Championship.
The organizers divided the participants into seven-player groups based on the combined Hungarian and Romanian rankings. The surprise of the group came from Csíkfalva's Zsolt Komancsik, who initially suffered a clear defeat against Matkó with a score of 5-0. However, he had a good sense of goalkeeping against Kovács and defeated the European Champion with a score of 5-4. Collecting several points in other matches, he secured the third place and advanced to the next round.
Varga, representing the best player from Transylvania, also performed well, only surrendering to Kovács and comfortably securing the second place for the knockout stage.
Kovács, except for the mentioned defeat, dominated the group as expected, finishing as the group winner with an impressive goal average and confidence, securing a spot in the top 8.
Group B did not offer such excitement. The identities of the four qualifiers were practically predictable; only the order was in question. This was not irrelevant since, in case of a draw in the knockout stage, the higher-ranked player in the group would advance without penalty shootouts.
The two representatives from Testvériség SE initially progressed neck-and-neck, but eventually, Marschal infiltrated between them on behalf of the locals. He defeated Lukács, who finished in third place. Surprisingly, Kondor Gábor won the group with just a single draw against his teammate.
Horváth slipped into the top 8 in fourth place. In the final, he struck like a vulture, sensing that his more favored opponent was becoming uncertain with his shots. His 4-2 victory and strong performance throughout the day (7 wins and 2 draws) confirmed his well-deserved cup victory.
In the bronze match, Lukács defeated the host player, Marschal, with a score of 3-2, securing the fourth place.
We would like to express our gratitude to the organizers for their hard work and providing a professional environment!
Final List:
1. Gábor Kondor – Testvériség SE
2. Nándor Kovács – DSC
3. Lukács László – Testvériség SE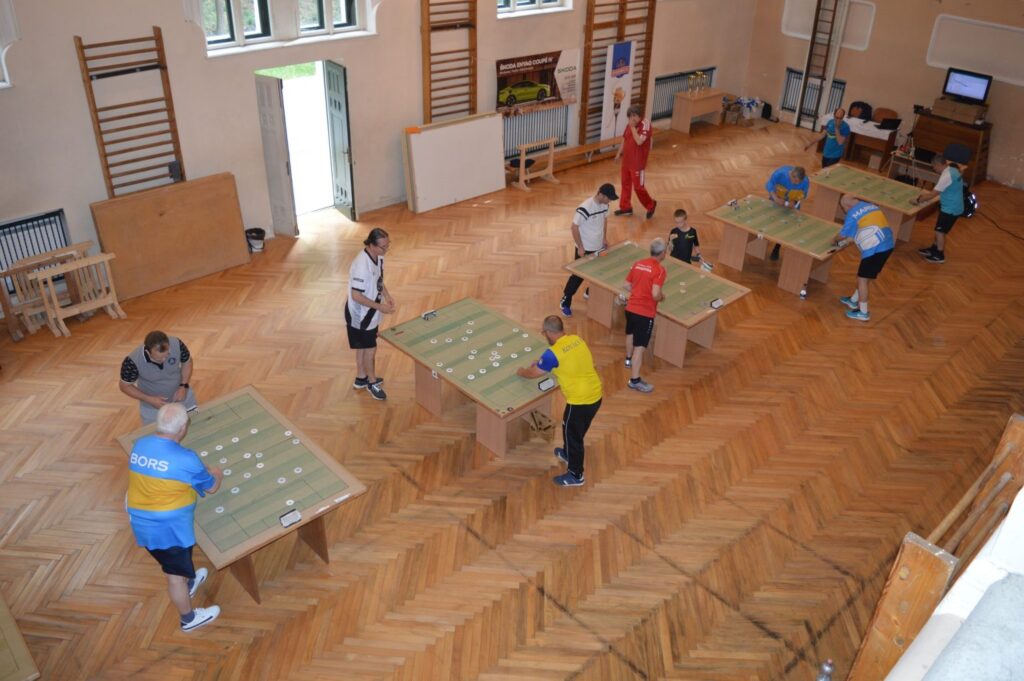 Photo from www.sectorball.hu