Marcelo Coutinho South America Sectorball Champion 2019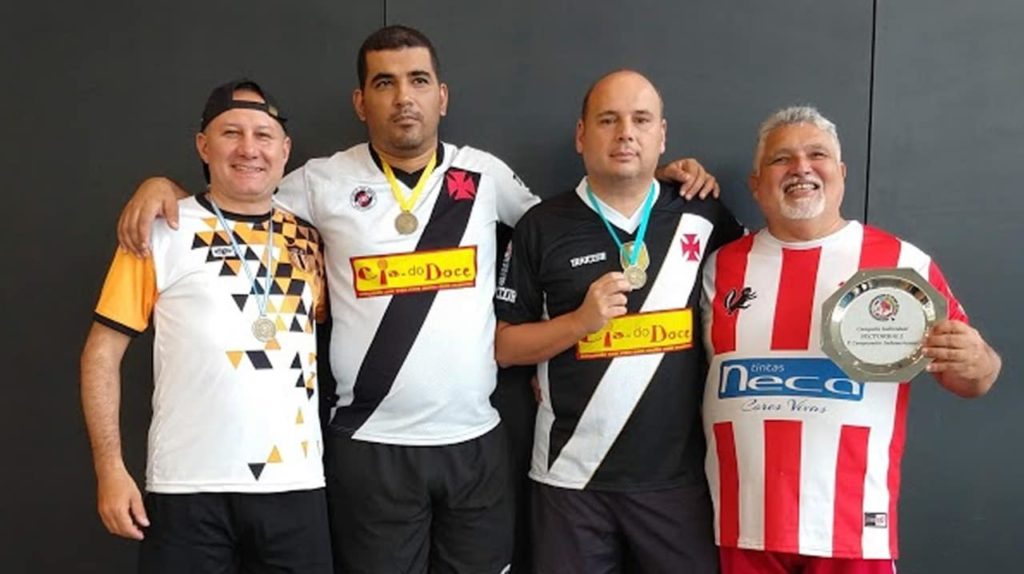 Marcelo Coutinho (Brazil) won the Sectorball South America Championship after shout outs. The final was played against Marcelo Lages (Brazil).
Marcelo Couthinho – Marcelo Lages 0-0 (1-0 shout outs).
Abel Cepa )Brazil) finished on 3rd place and Claudio Murcilli (Argentina) on 4th place.
Individual results:
1º M. Coutinho (Bangu-Brasil)
2º Marcelo Lages (Vasco-Brasil)
3º Abel Cepa (Vasco-Brasil)
4º Claudio Murcilli (AS Rosário-Argentina)
5º Galindo (AFUSA-CHILE)
6º João Paulo (Colombo-Brasil)
7º Martin (AS Rosário-Argentina)
8º Renato Murcilli (AS Rosário-Argentina)
National Team final result:
1º Brazil
2º Argentina
Club Team Championship:
1º Vasco da Gama (Brasil)
2º AS Rosário (Argentina)
3º Bangu (Brasil)
4º Huson (Argentina)