Hungarian National Sectorball Team Championship 2023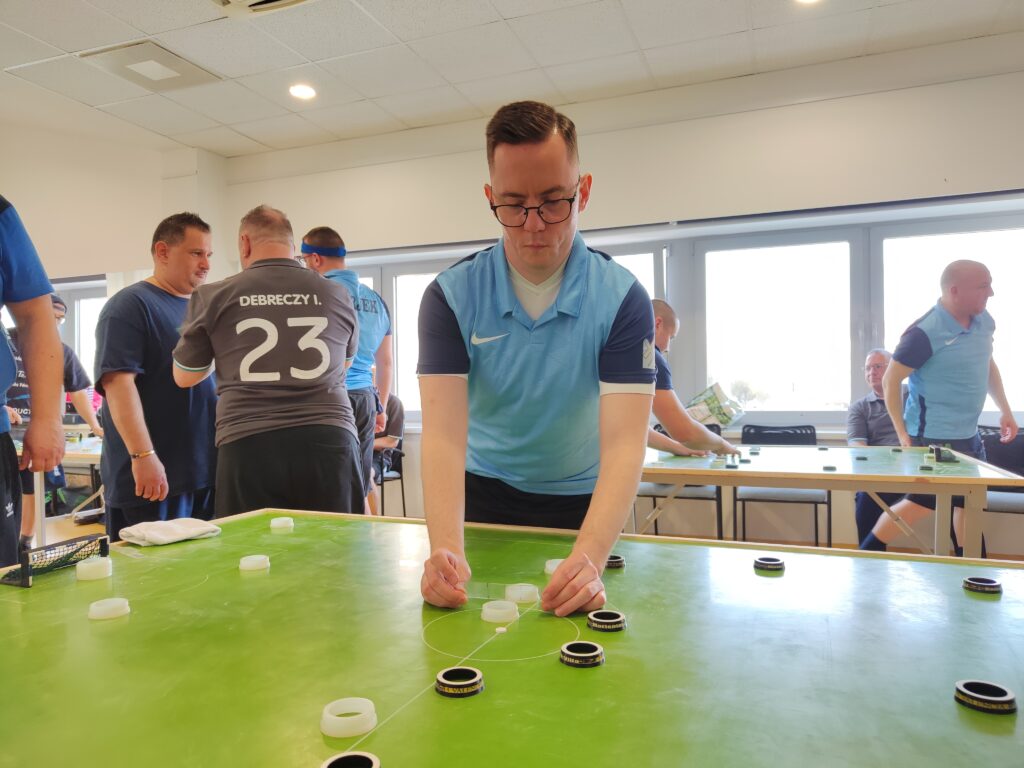 The Hungarian Sectorball Team Championship (2023 NB1) season kicked off in Komárom over the weekend. Organizers selected an excellent venue for the matches and provided top-notch hospitality. Congratulations to Komáromi Kassák KSE for their efforts in hosting and for their performance on the field so far!
The first matches were close-fought battles, with the teams currently neck and neck in the standings. It is expected to be a closely contested season, with fierce competition between the teams throughout the year. The current standings are led by last year's champions, DÖKE Komló, followed closely by Vasi GE and Komáromi Kassák KSE.
The next round of matches will be held in May in Szombathely, where we can expect more exciting games in the fight for the championship. Stay tuned for further updates!
Standing table after 9 matches:

| # | Team | Game played | Won | Draw | Lost | Points |
| --- | --- | --- | --- | --- | --- | --- |
| 1 | DÖKE - Komló | 9 | 5 | 2 | 2 | 17 |
| 2 | Vasi GE | 9 | 4 | 4 | 1 | 16 |
| 3 | Komáromi KKSE | 9 | 4 | 2 | 3 | 14 |
| 4 | Testvériség SE I. | 9 | 4 | 1 | 4 | 13 |
| 4 | Józsefvárosi SZE | 9 | 4 | 1 | 4 | 13 |
| 6 | Testvériség SE II. | 9 | 3 | 3 | 3 | 12 |
| 6 | Dunakanyar Forte | 9 | 3 | 3 | 3 | 12 |
| 8 | Mundial '93 FC SE | 9 | 3 | 2 | 4 | 11 |
| 9 | ALC KSE Szeged | 9 | 3 | 1 | 5 | 10 |
| 10 | Hírös ALSE | 9 | 2 | 1 | 6 | 7 |