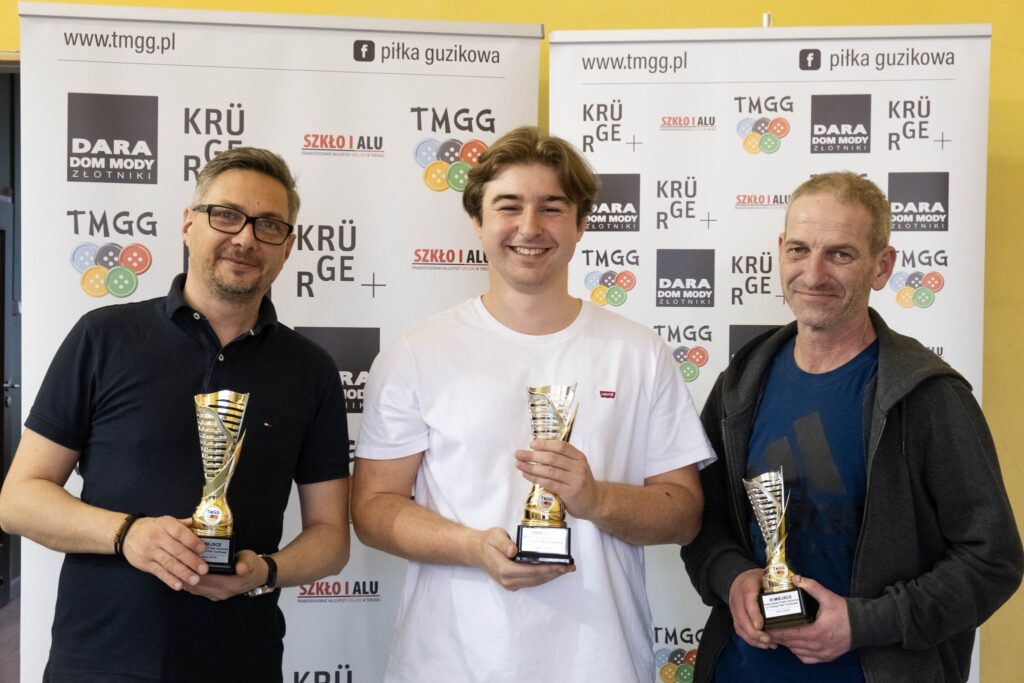 Mikołaj Nowicki became the Polish Champion in Button Football. Fifteen participants competed in the tournament, breaking a record as 33 participants, including juniors, competed on March 18 at TMGG fields. The senior competition began as soon as the juniors finished their matches in the groups. They were divided into four groups, and the top two from each group advanced to the quarterfinals.
In group A, Jakub Krüger advanced in first place by defeating Stanisław Kasprzak, who ultimately took second place thanks to four points.
In group B, Łukasz Dąbkiewicz took first place, beating Witek Ciesielski.
In group C, Tomasz Dąbkiewicz won the competition, beating Krzys Nowotny. In the direct match, the president defeated the senior president 2-0.
Group D was only three-person, and therefore, to advance from the group, one could not afford to lose. Eventually, Andrzej Hreczyn was the best, thanks to a better goal difference. Mikołaj Nowicki advanced to the quarterfinals in second place, and Tomasz Popławski had to settle for fighting for places 9-12.
In the first semifinal, Andrzej Hreczyn fought passionately with Tomasz Dąbkiewicz. Tomasz won 3-2. In the second semifinal, Jakub led until the last minute. Mikołaj managed to equalize and ultimately beat Jakub on penalty kicks, 5-4.
In the final, Mikołaj beat Tomasz Dąbkiewicz 4-1 and thus consolidated his position as the leader in the World Cup competition. Andrzej Hreczyn took third place by defeating Jakub Krüger 2-1.
Congratulations to all participants!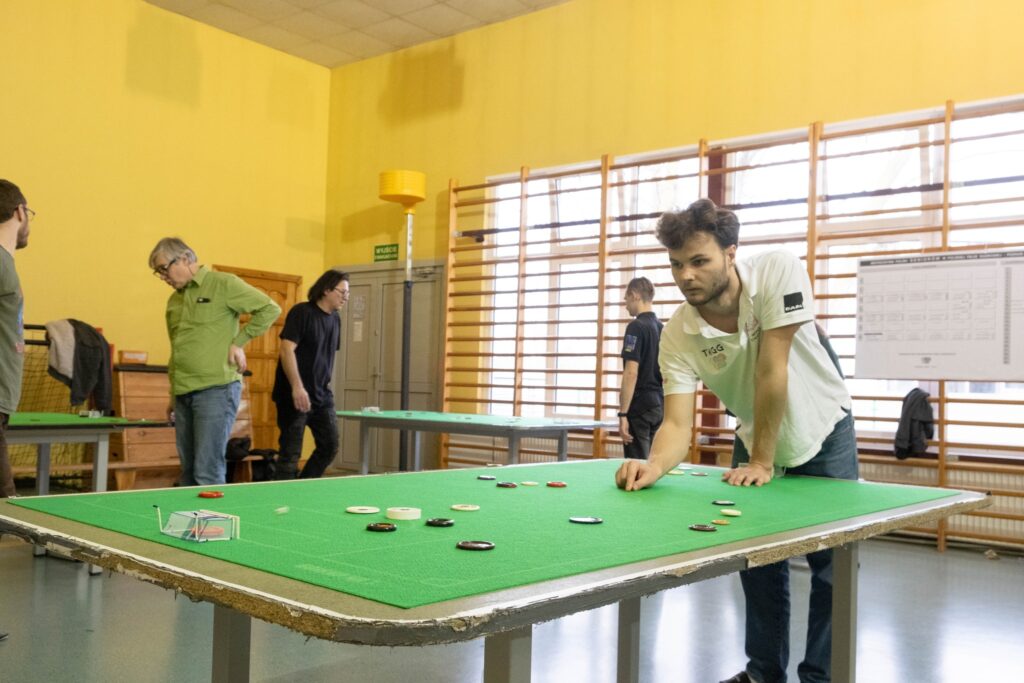 Photo source: TMGG facebook page