Romania Championship – Round 3
Exciting Battles at the Romania League – 3rd Sectorball Round in Miercurea Ciuc.
Past weekend Miercurea Ciuc hosted the 3rd Sectorball round of Romania sectorball championship, where competitors from tirgu Mures, Satu Mare, Cluj Napoca and the host team from CMiercurea Ciuc tested their skills. Despite the absence of the league's two heavyweights, Simon and Varga, this round brought intense competition with frequent changes in the standings. The atmosphere throughout the competition remained remarkably sportsmanlike.
Even the expected victory of Pákai was momentarily threatened during the matches against the host team led by Gyuri's players, Marschal and Bajkó. With their hard-fought draws, they managed to take 4 points away from the reigning champion. Although Incze suffered a loss against Pákai, he dominated against all the other opponents. Ultimately, the battle for the championship title unfolded in a dramatic showdown between Marschal and Incze, a match that was interrupted multiple times due to VAR decisions and even featured a disallowed goal. Fortunately, this derby, which has been played for decades as a clash between two sportsmanlike competitors, ended with a handshake between the parties.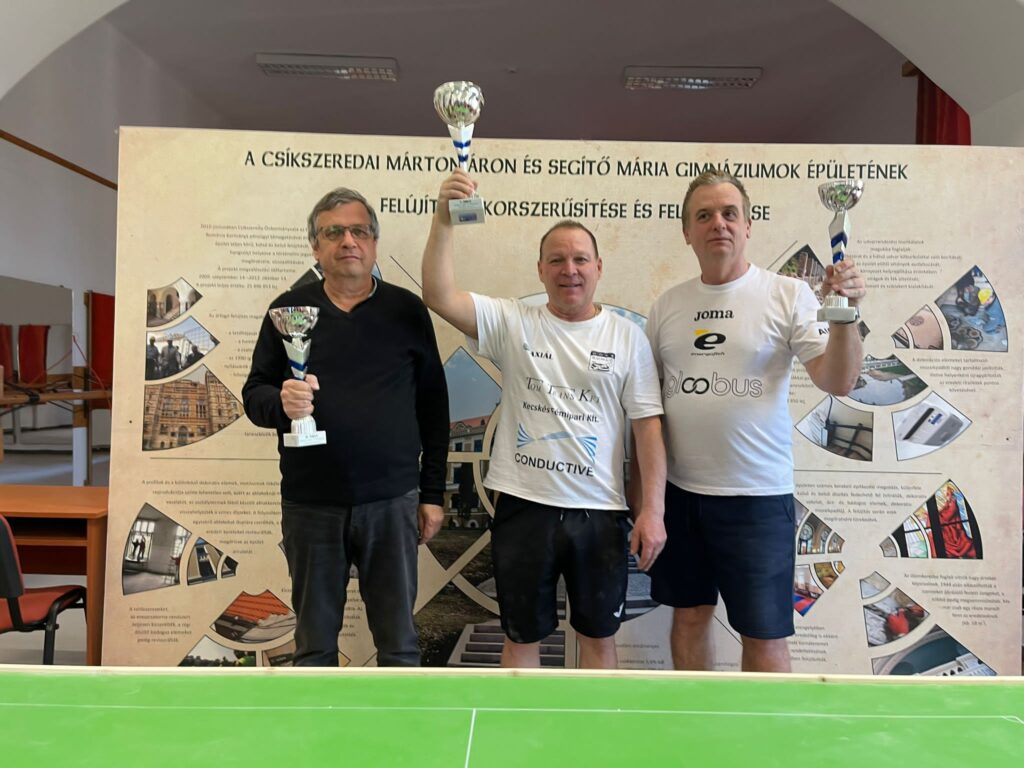 The competition showcased excellent playing conditions, and special praise goes to the newcomer from Satu Mare, Veres, who put on an outstanding performance in the "lower house" by earning an impressive 7 points. Another standout player deserving recognition from the unranked group was Csutak from Miercurea Ciuc, who not only showcased exceptional skills but also claimed the symbolic cup.
This round can be seen as an excellent test before the upcoming 3rd Miercurea Ciuc International Stickbreakers Cup, scheduled for June 10-11. The competition promises to be a thrilling event, and all teams will be vying for victory.