Hungarian Sectorball Team Championship 2023
The Sectorball NB1 team championship has been filled with excitement, and it is the DÖKE Komló team that has delivered exceptional performances and currently sits at the top of the standings. The latest round of the season took place in Gyöngyösfalu, near Szombathely, where excellent courts and favorable conditions awaited the participants. Led by organizer Benkó János, the event organizers went above and beyond to create a superb venue for the intense battles happening on the indoor courts. Refreshing beverages, water, and coffee were available to the participants throughout the competition.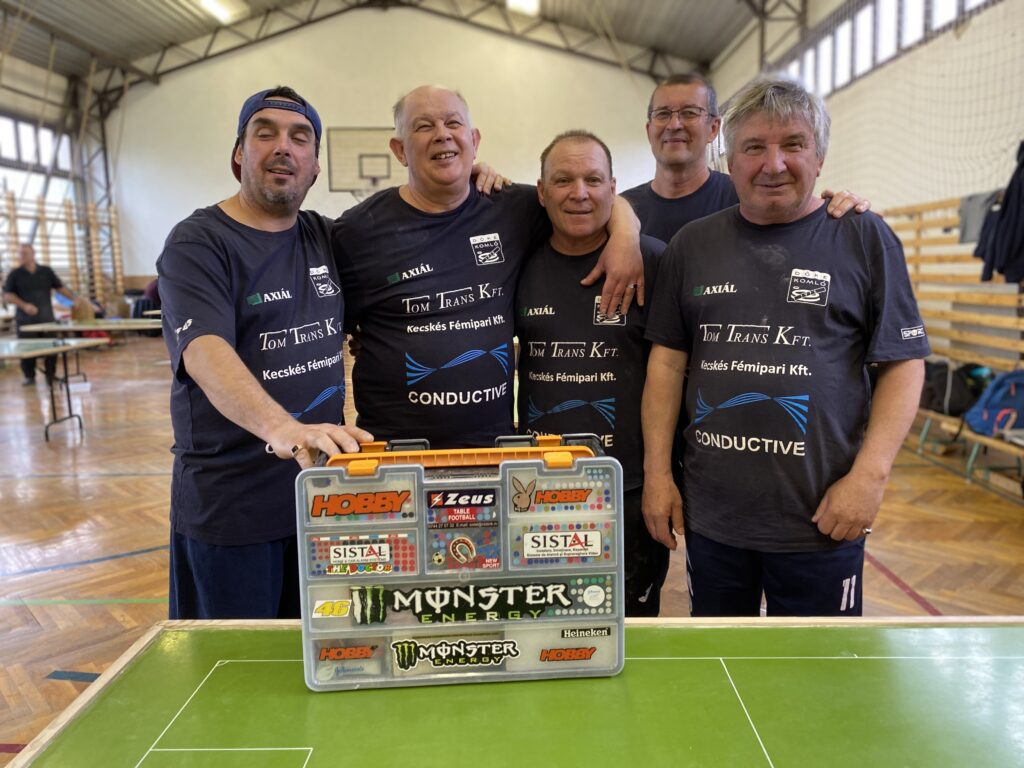 The Komló team displayed outstanding performance during the tournament, managing to establish a slight advantage over the other teams. With this achievement, they will enter the autumn battles as frontrunners. The Budapest Józsefvárosi SzE team currently holds the second position, while the Szombathelyi Vasi GE team secured the third spot on the podium.
The next phase of the season is set to take place in Szeged in September, where the teams will once again challenge each other on the sectorball court. The competition promises to deliver ongoing excitement and balanced battles, as all teams will put in their best efforts to surpass the advantage held by the Komló team. Sectorball enthusiasts eagerly await the continuation of the season in autumn when the ultimate winner in this captivating sport will be determined.
Tabella:
| | | | | | | | | |
| --- | --- | --- | --- | --- | --- | --- | --- | --- |
| Team name | g | w | d | l | sw | sl | point | place |
| DÖKE – Komló | 18 | 12 | 2 | 4 | 91 | 53 | 38 | 1 |
| Józsefvárosi SZE | 18 | 9 | 3 | 6 | 76 | 68 | 30 | 2 |
| Vasi Ge | 18 | 7 | 8 | 3 | 85 | 59 | 29 | 3 |
| Dunakanyar Forte | 18 | 7 | 7 | 4 | 71 | 73 | 28 | 4 |
| Testvériség SE I. | 18 | 8 | 2 | 8 | 77 | 67 | 26 | 5 |
| Mundial '93 FC SE | 18 | 6 | 4 | 8 | 68 | 76 | 22 | 6 |
| Hírös ALSE | 18 | 7 | 1 | 10 | 63 | 81 | 22 | 7 |
| Komáromi KKSE | 18 | 5 | 4 | 9 | 66 | 78 | 19 | 8 |
| Testvériség SE II. | 18 | 5 | 4 | 9 | 64 | 80 | 19 | 9 |
| ALC KSE Szeged | 18 | 6 | 1 | 11 | 59 | 85 | 19 | 10 |