DSC-ALE Hungarian 12Touch Team Champion in 2023
,The Hungarian team championship finals of the 12-touch discipline took place in Debrecen. The FINAL FOUR participants included the defending champions, DSC-ALE, alongside last year's runners-up, Soproni MAFC, Testvériség SE from Budapest, and the Stickbreakers team from Miercureac Ciuc. The Final Four was a three-player team event. In the round-robin system, each member of one team played against the three competitors of the opposing team, with a win worth 2 points and a draw earning 1 point. The pairing results were determined based on the nine individual matches.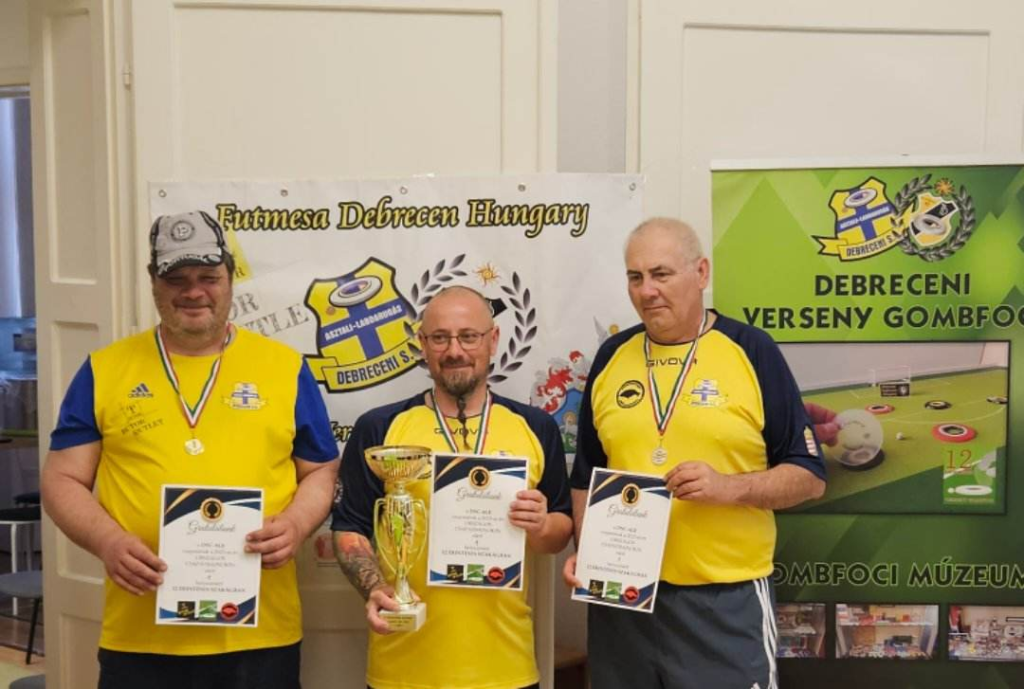 The defending champions from Debrecen once again featured the trio of Kovács Nándor, Kiss Levente, and Puskás László. Lukács László, who won the championship title with Debrecen last year, competed this time under the colors of his "parent club," Testvériség SE. Matkó Péter, who participated in the club World Championships, had to withdraw from the competition at the last minute due to illness. Thus, Puskás László, who had taken a backseat in the past year, once again stepped up to the challenge.
The first round brought some surprising results, but overall, the two favored teams emerged victorious.
The second round also brought several interesting results, but overall, the two favorites had the opportunity to decide the championship title and the battle for bronze in the final round against each other.
The final round of the FINAL FOUR unfolded with great excitement. In the first round, the match between DSC and Testvériség SE, which was considered the potential final, ended in a 3-3 draw! However, the team from Stickbreakers took a big step towards the bronze medal as they led the previous year's silver medalists from Sopron by a commanding 5-1 margin! In the second round, the Stickbreakers team virtually secured the third place as they led by a 9-3 scoreline. The Sopron team could only have achieved a draw at best, which would have been insufficient for them.
In the final match, the defending champions, DSC, held a 7-5 lead, but everything was left to the last round. A draw would have been enough for DSC to secure the title. In the decisive closing round of the championship, the defending champions rallied and secured a 6-0 victory, successfully defending their championship title! The Stickbreakers also showed their power and won the bronze medal match.
Overall, the FINAL FOUR delivered a thrilling display of skill, determination, and sportsmanship. The competition showcased the talents of the participating teams, and the final round proved to be a fitting climax to an intense and captivating championship.
Congratulations for DSC-ALE Debrecen Team for winning again the Hungarian 12 Touch Team Championship!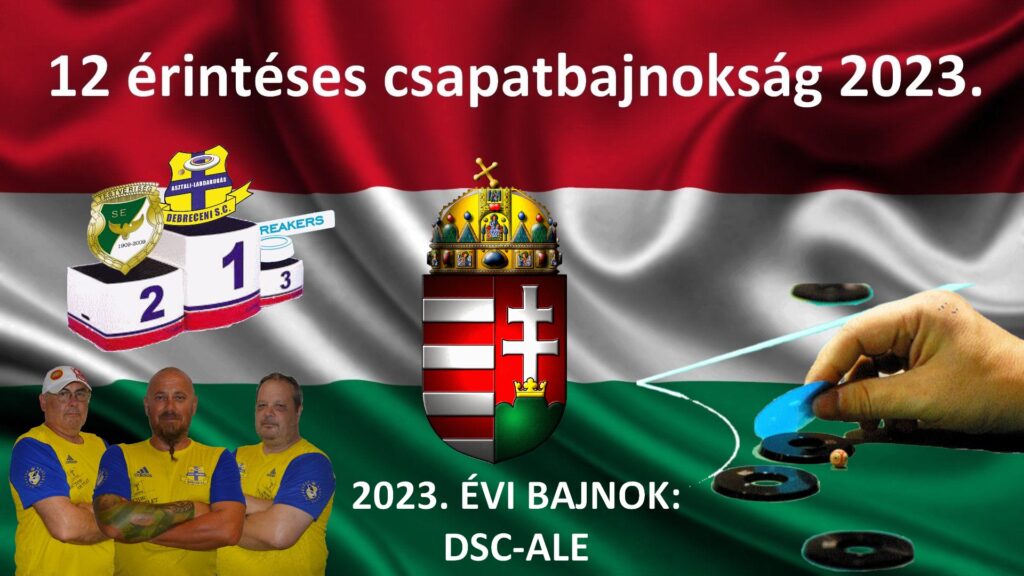 Photos and article provided by www.sectorball.hu